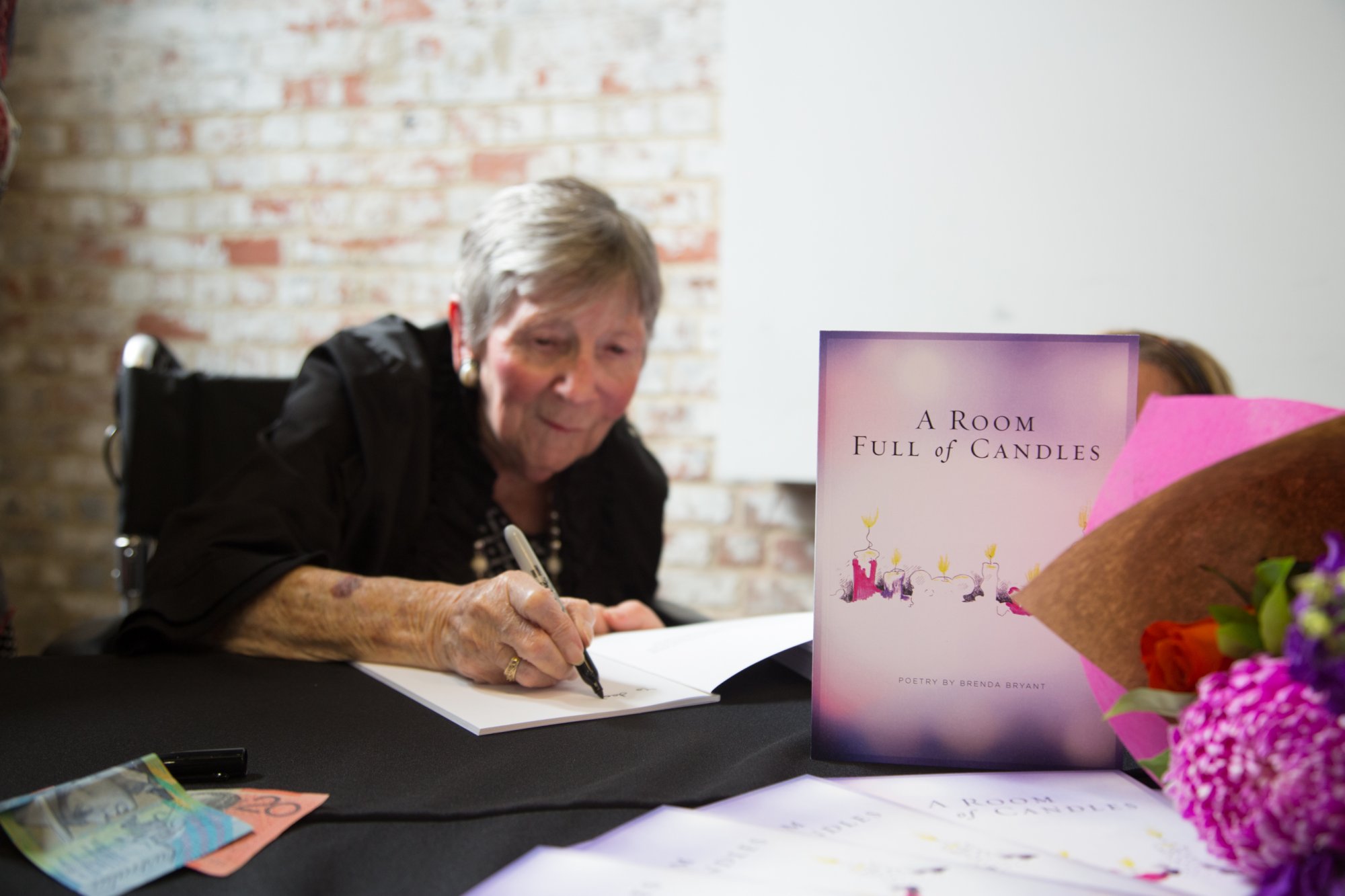 NovaCare hosts book launch
22.9.17
On Friday 22 September, Brenda Bryant realised a dream at Newcastle Museum. Her first book of poetry has been published at the age of 86 years young! To celebrate, NovaCare hosted a book launch with morning tea and entertainment by Brenda's troupe the Merry Mellows, poetry readings and signings by the author. It just goes to show that no matter what your age, just keep on kicking goals! Selected from over 4,000 poems on her Rinkly Rimes blog, this collection of poetry is beautifully illustrated by Gwynneth Jones and available for sale at NovaCare. Call 1300 363 654.
To all our wonderful friends, staff, clients and their families we wish you all a safe and happy and oh so relaxing Easter break. A short break is egg-zactly what's in order. Have fun.

I'd love to receive a call back.