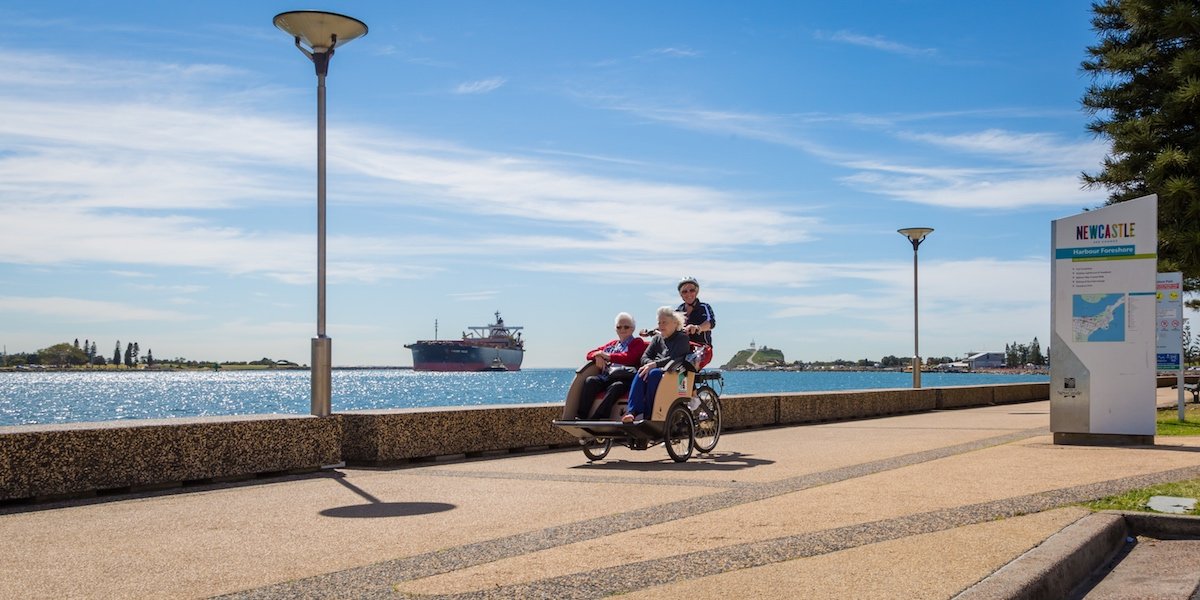 National television news
25.10.17
Everyone's talking about Cycling Without Age. So proud to be part of this and bringing joy to elders in our Hunter Community. Keep your wheels turning, feel the wind in your hair. See 7.30 Report story here.
Ride with us! Call 1300 363 654.
Age Matters
By Joseph McCarthy, CEO NovaCare Community Services
It doesn't matter if you're 70, 80, 90 or 100, chances are, you want to keep living at home, even if some things start getting a bit difficult.

I'd love to receive a call back.